« 2018 Loleta D. Fyan Grant for Public Libraries | Main | Rhode Island Tax Amnesty Program »
By admin | November 22, 2017
O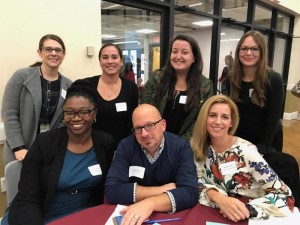 n Thursday, November 2, 2017, United Way of Rhode Island and Rhode Island KIDS COUNT welcomed state leaders and community partners to the Rhode Island College to discuss strategies to improve 3rd grade reading success. The Office of Library and Information Services Youth Services Coordinator was represented by Youth Services Coordinator Danielle Margarida at the convening.  Check out the data presentation and event pictures.
Since 2015 when the Rhode Island Reads campaign was launched, 3rd grade reading proficiency has increased from 37% to 40% of students. More needs to be done to accelerate progress. Students who do not read at grade level by the end of 3rd grade are four times more likely to leave high school without a diploma. The goal of the campaign is to double the number of the state's 3rd graders who are reading at grade level by 2025.
Topics: News & Information | Comments Off on Campaign for Third Grade Reading
Comments are closed.