« RI Foundation Awards to RI School Libraries | Main | Libraries as Community Catalysts: A New IMLS Report »
By Donna DiMichele | January 26, 2017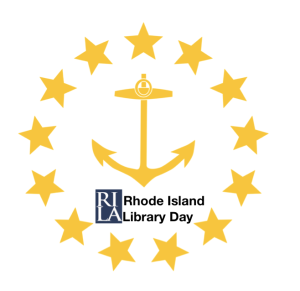 The Rhode Island Library Association (RI) has announced that the 3rd Annual Rhode Island Library Day will be on Saturday, April 8, 2017, a date which kicks off National Library Week (April 9th-15th, 2017).
The purpose of RI Library Day is to host events and plan activities that will raise awareness about the wonderful things Rhode Island libraries are doing and how Rhode Islanders benefit from their libraries.
RILA hopes that libraries will choose to join this celebration of Rhode Island libraries and begin planing events to mark the occasion.
For more information and resources, contact contact Andrew Creamer or Beth Ullucci, Co-Chairs, RI Library Day Planning Committee.
Topics: Events, News & Information | Comments Off on RI Library Day
Comments are closed.